10 TIPS FOR YOUR IMMUNE SYSTEM
10 tips to strengthen immunity during the cold and flu season is busy holiday season from Linda Anne Kahn, Clinical Aromatherapist.
Immunity is understood to be the protection we have against a second attack of an infectious disease. The immune system constitutes a vital protective system of the body and is responsible for getting rid of infectious pathogens.
We live in a world brimming with pollution, preservatives, pesticides and processed foods. The by-products of our unhealthy diet, lifestyle and environment can cause a toxic overload on our systems.
In addition, there is increasing stress and anxiety due to natural disasters and world events.
VIRUSES THAT ATTACK 
Throughout the years we have been faced with viruses that attack and threaten our society including SARS, Asian Flu, Hong Kong Flu, Swine Flu and more.
We are facing an Immunological breakdown and the result is viral and autoimmune diseases, cancer and a malfunctioning lymphatic system.
There are many factors which compromise the immune system's ability to function properly including stress, poor diet, antibiotics and environmental pollutants.
TIPS TO BOOST IMMUNITY
• Manual Lymph Drainage massage by a certified therapist can help to cleanse the connective tissue of wastes and boost immunity
• Aromatherapy oils skillfully blended can help to ward off colds and flu. Varenya Essentials "Breathe" essential oil synergy or: "Defense" will help you to help to open passageways and strengthen immunity
• A healthy diet low in sugar and refined carbohydrates and high is green leafy vegetables, fruits and vegetables will keep your energy high and protect you against colds and flu.
• Dry Brushing with a natural brush in the direction of lymph flow will detoxify and keep your lymphatic system flowing
• A positive mental outlook will boost immunity
• Exercise, yoga, tai-chi, chi gong release stress and have a positive effect on body.
• Emotional healing – Learn to let go of old anger and fears and your body will love you!
• Guided Imagery and visualization – take yourself on a mental journey to a peaceful place and feel your body relax and restore.
• Reduce stress in your life by changing your attitude! Practice stress reducing activities like yoga, meditation or TaiChi. Take several deep breaths and meditate or just relax. And laugh regularly.
• Receive an aromatherapy massage with Serenity essential oils.
SPECIALS & HOLIDAY PACKAGES
Reduce your stress levels during this busy holiday season – check our fantastic Specials and Holiday packages.
---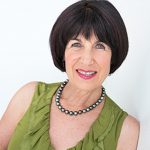 Linda Anne Kahn NCTMB CLT-LANA CMT CHNC Is a Clinical Aromatherapist with over 30 years of experience.
She is an Internationally trained Beauty Therapist, Clinical Aromatherapist, Holistic Health Practitioner and Lymphedema Therapist.
Linda is the founder and president of Beauty Kliniek Aromatherapy Day Spa and Lymphatic Therapy Services in San Diego.
She continues her longstanding mission and philosophy of a Holistic approach to treat all facets of a person's well-being for optimum health. She stresses the emotional, mental, physical connection to bring about relaxation, health, energy and happiness to help her clients, staff and patients
VISIT LINDA ANNE KAHN AT TO FOLLOWING LINKS
She can be found at:
www.LymphaticTherapyServices.com
https://www.pinterest.com/lindaannekahn/
https://www.facebook.com/beautykliniek
Lymphedema and Lipedema Nutrition Guide
https://amzn.to/2DacFN1