BEAUTY KLINIEK DAY SPA SAN DIEGO
February Specials at Beauty Kliniek Day Spa
Specials for our Amazing Clients at Beauty Kliniek
Couples Aromatherapy Massage and infrared sauna $260 (regularly $325)
Treat yourself and a friend or loved one to a couples massage and infrared sauna. After a relaxing infrared sauna, you will lay side by side in our couple's room. Receive a therapeutic massage with an exotic essential oil blend created by our expert Clinical Aroma-therapist for Valentine's Day. Hot towels applied to your back and aromatic oils will soothe your senses and create a space of love and comfort.

Fijian Guava Delight $155 (regularly $175)
Enjoy the aromatic experience of guava and Fijian sugar.
Experience the invigorating, multi-layered aroma of this exotic fruit treatment designed to fight visible skin aging. A gentle cane sugar scrub exfoliates dry skin and followed by an antioxidant guava masque with Vitamin C. This soothing mask helps to reduce the signs of aging and it softens your skin. Finally, intoxicating blossoms and the freshness of green leaves carried on warm tropical breezes complete your experience as you are massaged with a warmed Fijiin guava oil, followed by a relaxing scalp massage.
You will emerge relaxed and your skin will be super smooth, hydrated, toned and in addition nourished with a more youthful glow!

Mini Detox $210 reg $345
Infrared sauna, lymphatic massage and far- infrared light, ionic foot bath, whole body vibration
Infrared Sauna  – to coax toxins from your skin  and soothe tension in the body
Lymph Drainage with Far infrared light – cleanses the connective tissue of wastes, reduces inflammation and pain
Ionic Foot Bath – draws out toxins from your feet and deeply relax
Whole body Vibration – tones and tightens and helps the lymphatic system

Electro-Equiscope for injuries, pain, and inflammation $145 (regularly $175)
Are you suffering with knee pain? Had a shoulder injury? Have an injury that has not healed?
Our advanced Equiscope delivers 3 micro-current to specific affected areas of the body using small metal plates or probes placed on the skin's surface. This works on nerves and connective tissue for a profound healing.

Products of the month 15% off for the month of February
Varenya essentials Detox essential oil synergy – perfect for your cleansing routine
Detox oils act as a general tonic and de-tox designed to rid the body of impurities optimizing health and wellbeing.
https://www.beautykliniek.com/shop/essential-oils/detox-essential-oil/
***Specials not valid with membership prices. Members only special for February only. Add on Whole body vibration to any service. Add on Aromatherapy to any 80-minute massage.***

***Not valid with any other offers, with membership discount or wellness card. Expires January 31st, 2022. All the services must be received on the same day. Cannot purchase these packages as a gift card. No substitutions allowed***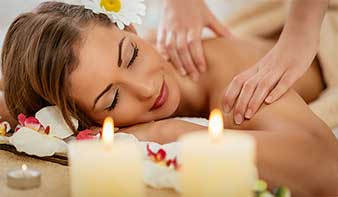 Book Your Beauty Kliniek Appointment
Everyone Loves a Day at the Beauty Kliniek Spa! You can choose your reservation time using our handy form to request an appointment time for your visit to Beauty Kliniek. In addition be sure to include your preferred services.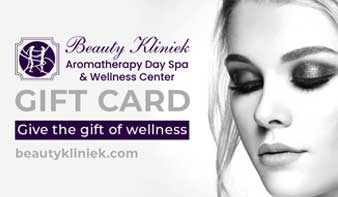 Beauty Kliniek Gift Card
Give the gift of wellness Everyone Loves a Day at the Beauty Kliniek Spa! Beauty Kliniek Day Spa San Diego brings you our Gift cards, buy for the person you love. In addition the cards come in a variety of prices to suit all budgets.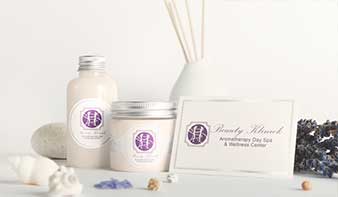 View Our Products
Mindfully Created with Ingredients You Can Trust
Varenya is the Sanskrit name for excellence; this is our promise to you. In addition our products are free of synthetic chemicals. In addition to fillers, artificial colors, fragrances, phthalates, parabens, sulfates and petroleum derivatives.
Monday Closed

| | |
| --- | --- |
| Tuesday | 9:00 – 7:00 |
| Wednesday | 9:00 – 6:00 |
| Thursday | 9:00 – 7:00 |
| Friday | 9:00 – 6:00 |
| Saturday | 8:00 – 6:00 |
| Sunday | 9:00 – 5:00 |
Our Location
3282 Governor Drive
San Diego, CA 92122,
Get our latest offers, discounts, beauty tips, news & events direct to your inbox!