Beauty Kliniek Interviews
Join Linda Anne Kahn as she shares her wealth of information, experience and genuine passion for wellness, beauty and her mission which is to help you to embrace a healthy lifestyle and to feel amazing!
Talks & webinars 2022
February 28th Juzo Academy Pre and Post Surgical care
March 30th Business Networking International The Lymphatic system and Immunity
April 5th Canadian Aromatherapy Association (CA) – Lyme disease and Aromatherapy
April 11th 2022 Juzo Academy Aromatherapy for lymphedema and lipedema
April 23rd Fat Disorder Research Society (FDRS)- Mast Cell Activation, Mitochondrial dysfunction and the Brain
April 27th Empowering process Podcast – Empowering through Aromatherapy
May 1st The Aroma Summit Aromatherapy and Immunity.
May 4th and 11th 2022 ICANN International Community of Aromatherapists Aromatherapy and the Lymphatics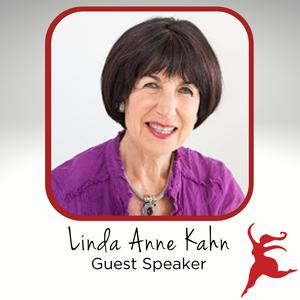 Living Well with Lipedema
Feb. 26, 2022
Today, I have an excerpt from an interview with Linda Anne Kahn from our Lipedema Worldwide Summit that was held in 2016.
Linda Anne has lipedema herself and is a lymphedema therapist. In this excerpt, she chats with Catherine Seo about inflammation, the lymphatic system, and lipedema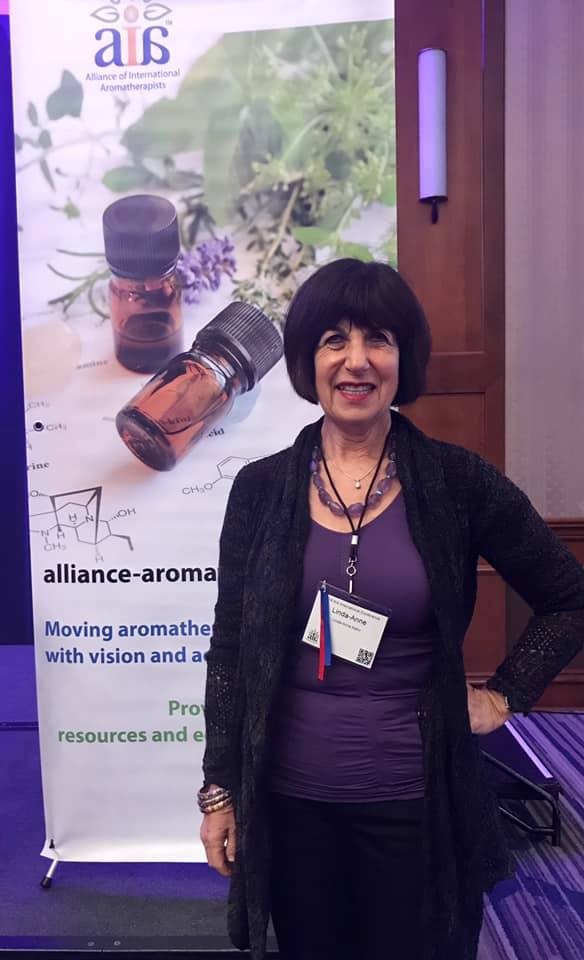 Meet Linda Anne Kahn
FEBRUARY 21, 2022
I am a lymphedema therapist, massage therapist, clinical aromatherapist, and Integrative Health Coach and owner and founder of Beauty Kliniek Aromatherapy Day Spa & Wellness Center and Lymphatic Therapy services. I empower my clients to live a life full of vitality and health. I began my journey in South Africa where I graduated as a Beauty Therapist as an Internationally trained CIDESCO Beauty Therapist and Esthetician and helped clients with skincare, massage and health, I moved to San Diego, California in 1980 with my husband and two young children.
In 1983 as a new immigrant, I opened a small boutique salon, Beauty Kliniek in 1983 and rapidly built up my clients. At that time, nobody was aware of the benefits of facials, skincare or massage. I expanded and added more services. I offered the first-day package in San Diego. We then expanded to become a Day Spa and soon added health and wellness services to become a Wellness Center.
I trained in England and France and also the USA and graduated as a Clinical Aromatherapist. I lecture and teach nationally and Internationally at many Lymphedema, Fat disorder, Spa, and health conferences, and also teach an Aromatherapy certification program.
My purpose is to empower each and every client to learn how to live a life full of vitality and to achieve optimum health from the inside out. I achieve this through the use of aromatherapy, manual lymph drainage, nutrition, mind-body therapies, and health and lifestyle counseling.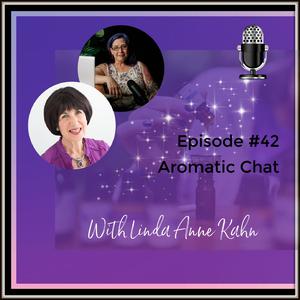 Living Well with Lipedema
Feb. 16, 2022
Linda Ann is a "vintage aromatherapist", specializing in lymphatic drainage, and even over 70 years old, she has no intention of slowing down! She became an Aromatherapist after graduating as a beauty therapist in South Africa and taking a post-graduate course from Arnold Taylor, and this was just the beginning of her fascinating story. Tune in and stay all the way to the end to hear:
Her experience in aromatherapy and predictions of where the aromatic world is heading
Her perspective on perseverance and her favorite client story
Her words of wisdom, annnnnd…
Her favorite essential oil!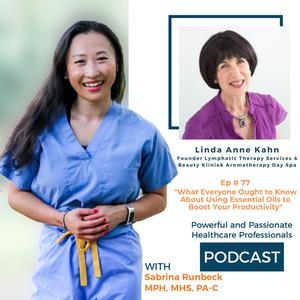 What Everyone Ought to Know About Using Essential Oils to Boost Your Productivity with Linda Anne Khan
Dec. 1, 2021
Do you ever feel like you're living the same day over and over again?
Do you struggle to get things done when you are in a cycle of endless tasks?
It can be difficult to manage all your responsibilities when you have so many plates in your hands that are demanding your time and energy.
Pushing yourself to achieve everything can have a negative effect on your work and personal life.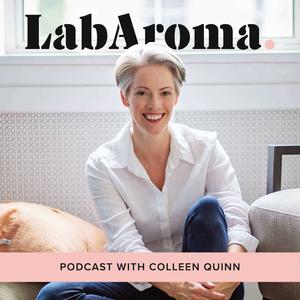 Linda-Anne Kahn - Chronic illness & aromatherapy
July 20, 2021
Linda Anne Kahn CLT – LANA, NCTBMB, CMT, CDT is a nationally certified massage therapist, Lymphedema Therapist, and Clinical Aromatherapist with over 30 years of experience. In this episode, Linda shares her passion and successful treatment of clients with lymphatic challenges. She works with an integrative approach that combines lymph drainage massage with nutrition, customized essential oil blends, and lifestyle counseling to address the root cause of the problem.
She is a frequent speaker at National and International Lymphedema and Lipedema conferences and co-author of "Nutrition Guide for Lymphedema and Lipedema." She specializes in Lipedema and Dercums and is a regular speaker at the Fat Disorder Research Society (FDRS) conferences. She also specializes in the treatment of Lyme disease. She is a regular presenter at National and International Conferences and teaches Aromatherapy Certification programs.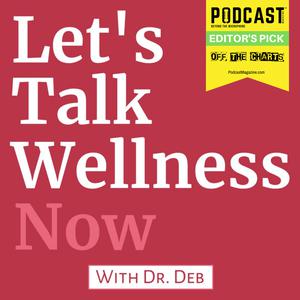 Integrating Aromatherapy in Your Daily Life with Linda-Anne Kahn
April 12, 2021
Dr. Deb and Linda-Anne Kahn explore the benefits of lymphatic drainage work and its effects on Lyme disease and chronic illness as well as incorporating aromatherapy and its benefits in your daily life. Linda-Anne Kahn is a nationally certified massage therapist, Clinical Aromatherapist and Lymphedema Therapist with over 30 years of experience. She is also an Integrative Health Coach and Beauty Therapist. She is the founder and director of Beauty Kliniek Day Spa and Wellness Center in San Diego and Lymphatic Therapy Services and Varenya Essentials skincare and aromatherapy (www.pamperyou.com). and http://www.aromaticwellenesswarrior.com. She teaches an aromatherapy certification program and lectures extensively Nationally and Internationally .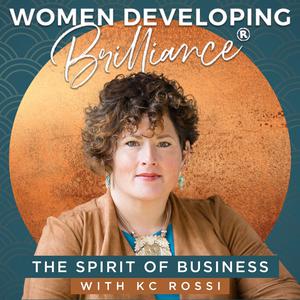 Aromatic Wellness Warrior with Linda-Anne Kahn
March 30, 2019
Visit kcrossi.com/blog for this video and show notes of all podcast episodes.
Linda-Anne Kahn is an Aromatic Wellness Warrior. She has been a Holistic Healer since 1978 and continues to see clients in her renowned day spa, Beauty Klinieck, in San Diego, CA.
She specializes in aromatherapy and lymphatic drainage treatments and is a sought after educator and professional speaker.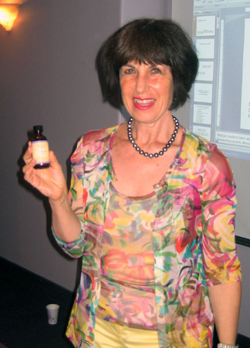 Linda-Anne Kahn: Bringing beauty through health
Posted on 10 November 2018. By Mimi Pollack
SAN DIEGO — Some people are just born with a smile on their face and a positive outlook on life. Linda-Anne Kahn is one of those people. From the time she was a young woman, she has taken pleasure in bringing beauty and healing into other's lives.
An immigrant success story, Kahn was born in South Africa and arrived in San Diego in 1980 with her husband and two young children. Her husband had been a pharmacist in South Africa and she worked with him in their pharmacy as a beauty therapist giving facials and massages.
However, neither one was happy with the political situation in South Africa and Apartheid. They wanted a better life for their children, so like many immigrants, they sold their business, packed up, and arrived in San Diego to start a new life from scratch.
They lived In the UTC area among many of their compatriots and attended Congregation Beth El- which was in Clairemont before it moved to La Jolla- at the time when Rabbi Wayne Dosick was the spiritual leader. Her husband opened up a sheep skin seat cover business and her children attended San Diego Jewish Academy. Kahn opened up a very small beauty salon called, Beauty Kliniek.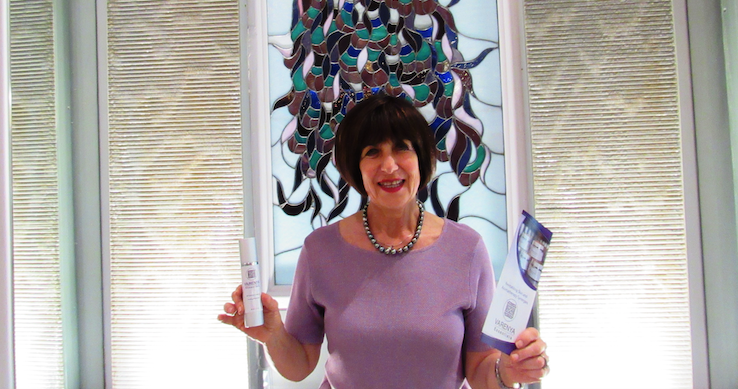 Linda-Anne Kahn
For some people, Tikkun Olam is just an expression. Other folks embody it into their everyday lives. Linda-Anne Kahn is one of those people.From the time she was a young woman, she has made a point of giving back. For example, right now, she is part of a group called the United Aromatherapy Effort, a group that hopes to work and coordinate with firefighters and first responders in California providing aromatherapy help.
Kahn is spearheading a team that will be making aromatherapy personal inhalers and sprays for the first responders and firefighters who have congestion due to smoke inhalation. They will also be making inhalers for stress and anxiety for those who have lost their homes or have been evacuated.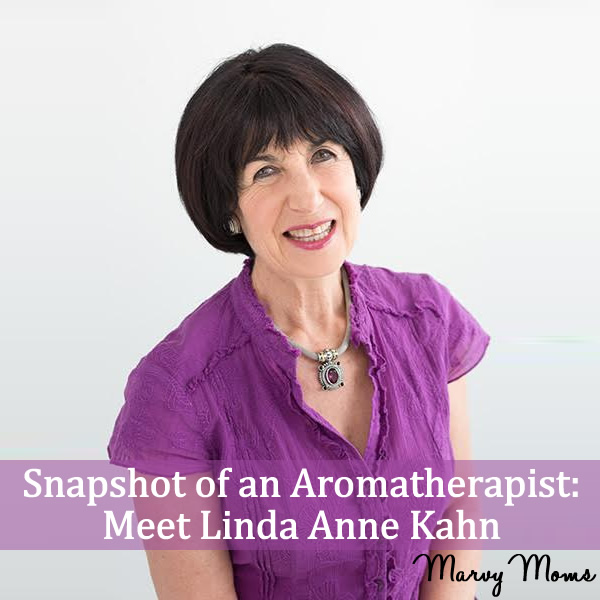 Snapshot of an Aromatherapist: Meet Linda Anne Kahn
Linda Anne Kahn was interviewed on Marvy Moms, Marvelous Moms, Marvelous Life!
Linda Anne Kahn is the owner at Beauty Kliniek Aromatherapy Day Spa & Wellness Center located in San Diego, California. Linda Ann was my table-mate at the first half of the Aromatic Medicine class I took with Mark Webb in Atlanta. She has a vast amount of knowledge about aromatherapy and is an expert in lymphedema treatment using massage and essential oils. She is scheduled to speak on the topic of Lyme disease at the upcoming AIA (Association of International Aromatherapists) conference in August 2017. She also gives workshops on color healing and chakras. Linda Anne is a wife of 47 years, a proud grandmother of two girls, a mom and a daughter.
Lymphedema and Lipedema nutrition guide: Linda-Anne Kahn
Welcome to Beauty Kliniek Day Spa San Diego Media page! Here you will find all of my YouTube Videos, we cover treatments, advice and much more, I hope you enjoy, – Linda Anne Kahn
Monday Closed

| | |
| --- | --- |
| Tuesday | 9:00 – 7:00 |
| Wednesday | 9:00 – 6:00 |
| Thursday | 9:00 – 7:00 |
| Friday | 9:00 – 6:00 |
| Saturday | 8:00 – 6:00 |
| Sunday | 9:00 – 5:00 |
Our Location
3282 Governor Drive
San Diego, CA 92122,
Get our latest offers, discounts, beauty tips, news & events direct to your inbox!