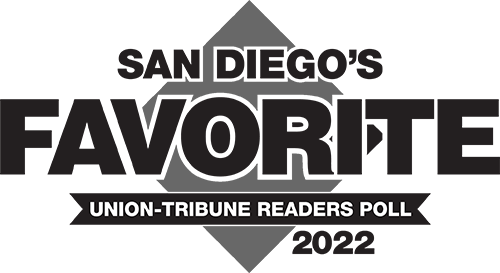 Revitalize your mind, body, and spirit with our luxury spa treatments
I created Beauty Kliniek Aromatherapy Day Spa over 25 years ago as a place where you can escape from the stress of the world for a tranquil hour or a day. I invite you to enter our sanctuary. Indulge your senses and free your body and mind in our soothing and healing aromatic environment. I have gathered a team of the most expert, professional and caring professionals to ensure that you have the most relaxing and enjoyable experience.
Linda Anne Kahn
The Beauty Kliniek day spa promise is to give you the very best service and care at all times. Ask about our monthly membership program for the ultimate in savings and benefits
What Our Clients Are Saying
I enjoyed the relaxation and good feeling of taking care of myself. A little more shoulder and neck massage would be perfect. My skin looks much healthier after one facial. Roseanna is very nurturing and professional even giving me a few tips on a holistic skin scrub.
Dianna – Customer since 1995

Shanaz is the best! I leave feeling totally rejuvenated- not just my skin but my spirit! She always take such care in providing the right treatment for my skin needs and I never feel pressure to purchase products- this is a nice change of pace!
Channa – Customer since 2014

Lindsey is an amazing massage therapist. I always look forward to each visit to Beauty Kliniek. She makes each session a special experience. Everyone is so nice and happy to see you every time you walk in the door....
Dianne – Customer since 1996

I had MLD with Linda Anne and I can only say it was a very positive experience. I am looking forward to continuing the treatment on my return from vacation. The front of house staff were so friendly and helpful at all times. I loved going to my sessions. Thank you for everything.
Mary – Customer since 2017

Day Spa Escapes
You will emerge from our Day Escapes with renewed peace. Also feeling calm, refreshed, radiant and blissful! We can design any combination of skin and body treatments custom to your needs.
Facials & Skincare
Our facial therapies are customized to personally address your skincare needs and achieve vibrant, healthy skin. Your expert esthetician will design a treatment to address your concerns, including fine lines, dehydration, and much more.
Massage Therapy
Massage is one of the best ways of relaxing both the body and mind. Our expert and caring massage therapists use many methods to relieve stress, muscle tension and reduce pain.
Lymphatic Therapy
Our highly trained and experienced lymphatic therapists will help you to detox, heal from post-surgical trauma, decongest lymphedema and lipedema and help to release toxic wastes from the body
Exclusive Varenya Essential Oil Synergies
Especially & Mindfully Created with Ingredients You Can Trust
Varenya Essentials skincare and essential oil synergies were created with the highest quality organic ingredients, to help you to achieve health and vitality, one drop at a time. Varenya is the Sanskrit name for excellence; this is our overall promise to you.
Monday Closed

| | |
| --- | --- |
| Tuesday | 9:00 – 7:00 |
| Wednesday | 9:00 – 6:00 |
| Thursday | 9:00 – 7:00 |
| Friday | 9:00 – 6:00 |
| Saturday | 8:00 – 6:00 |
| Sunday | 9:00 – 5:00 |
Our Location
3282 Governor Drive
San Diego, CA 92122,
Get our latest offers, discounts, beauty tips, news & events direct to your inbox!