Massage San Diego
Our Complete Massage Services Menu
Our expert massage therapists use many methods to relieve stress, muscle tension and reduce pain.
Couples Massage
50 minutes – $240 per couple
This massage relieves all the stress and promotes a sense of relaxation
Relax in our couples room at our San Diego Day Spa as you lie side by side and enjoy a therapeutic massage with our expert massage therapists
Clients can also use the infrared sauna at a cost of $50 for two and as a result relax side by side, saving $40.
Hot Stone Massage
75 minutes – $185
A therapy that balances and calms
Basically this massage San Diego is a balancing therapy that heals the body and mind with the help of heated basaltic rocks, and as a result, bringing about a sense of calm and additionally peace. We place warm stones collected from riverbeds on the body of clients in order to soothe the central nervous system and as a result, help the muscles relax. Additionally this therapy, in a way, connects the soul with nature and additionally fills the mind and body with warmth. Furthermore, the placement of stones on the body actually honors the intrinsic energies and breath.
Hawaiian Lomi Ke Ala Hoku
80 minutes – $185
The epitome of emotional, mental and physical relaxation
Hawaiian Kahunas in ancient times incorporated the art of sacred healing. During this meditative massage, we play beautiful music during the therapy session so that you can attain an optimum level of relaxation. Our skilled therapists apply artistic melodious movements of hands and forearms to create deep relaxation. Warm, healing coconut oils are massaged into your body and the pressure varies from light to deep. The deft massaging techniques create a cascading sensation on the body and you will let go of all tensions as you are restored and refreshed.
Pregnancy Massage
50/80 minutes $140 / $180
Clinical Aromatherapy
80 minutes – $195
Our signature massage San Diego creates harmony and balance.
Basically this therapy is a balancing treatment that creates harmony and as a result balance in the body. Additionally, it revitalizes and nurtures the body and mind by using essential aromatic oils that are prepared according to client specifications. In this massage therapy San Diego we use techniques like reflexology, acupressure, and manual lymph drainage to massage the oil on the body. In addition to this, imagery and visualization help in reprogramming the mind. We carefully select the essential oils and as a result, give the clients the highest level of satisfaction.
Aromatherapy Massage 
50/80 minutes – $135/$185
An aromatic treatment that balances and soothes.
Experience especially the healing effects of aromatherapy through this massage San Diego spa. Additionally, our experts use special aromatherapy oils to calm, energize, heal and as a result, balance the body and mind.
Get a series of 5 for $550
Neuromuscular Massage 
50/80 minutes – $145/$180
The massage that provides relief from pain
With the help of this gentle yet powerful massage therapy in San Diego, it is possible to relieve the pain in the body. It is an active massage that helps muscles increase their motion, and as a result, reduces posture tension. Additionally, circulation is increased and as a result, the client is relieved of chronic pain gradually.
Deep Tissue Massage
50/60 minutes – $135/$180
Massage that gets deep results
This is a vigorous massaging treatment that altogether helps the muscles retain their flexibility. Additionally, it eliminates pain and relaxes tight muscles. The pressure remains firm throughout the process with extra emphasis on those areas that need vigorous and strong massaging.
"Combo" Massage
50/80 minutes – $120/$170
The massage that relieves stress and provides overall relaxation.
This massage relieves stress from both the mind and body utilizing different techniques. Our expert massage therapists promote relaxation and healing as they release tension from tight muscles.
Series of 5  – $450
Beauty Kliniek Signature Massage
50/80 minutes – $140/$195
Enjoy our most popular, wonderfully relaxing, signature massage with includes Aromatherapy, Stones and Hot Towels. All of our certified massage therapists have at least 10 years of experience and over 1,000 hours of training.
Pregnancy Massage
50 minutes – $140
Perfect for soon-to-be mothers.
During pregnancy, a woman's body goes through remarkable changes and that too within a very short time. These sudden changes lead to the development of stress in the body and mind of pregnant women. This massage is designed to release the stress on joints, help maintain a proper posture, resist swelling and also to provide psychological support. The spa offers support pillows for the comfort of pregnant women.
Thai Massage
50/80 minutes – $155/$180
The century-old Thai style of deep massage and stretching.
Performed on the floor is the main feature of this therapy without using any oil. Known for its power to detoxify and boost up the body's immunity. It helps maintain a healthy level of blood pressure and also increases mobility and flexibility by dissolving energy blockages.
Stress-Relieving Back Treatment
50 minutes – $135
Effective therapy to ward off tension.
Massaged with essential oils and as a result help in releasing tension and eliminate stress. The main focus of this treatment remains the acupressure points in the spinal cord in order to give maximum relaxation. We apply a warm paraffin mask over the stressed muscles to soothe them.
Reflexology
25 minutes – $85
Massage of the feet that helps get rid of tension
The reflexes in the feet related to each and every organ of the human body. We massage gently in order to stimulate them properly. This helps clients get rid of many health-related problems by natural means.
Complex Decongestive Therapy 
Initial Consultation & Evaluation
80 minutes – $235
A comprehensive program with four different stages that help in reducing and controlling both primary and secondary lymphedema
Lymphedema therapists are highly skilled and experienced. Complex Decongestive Therapy is a 4 step therapy given by a Dr. Vodder Certified therapist to effectively reduce and control the symptoms of primary and secondary Lymphedema. You will receive the support and care to effectively maintain your results. Click Here For Lymphatic Massage
Manual Lymph Drainage Massage
50/80 minutes – $150/$199
Manual Lymph Drainage (MLD) is a gentle rhythmical massage performed by a trained lymph therapist to detoxify and cleanse the connective tissue.
This therapy flushes toxins and inflammatory wastes from the tissues. It is helpful for acne, injuries, migraines, auto-immune diseases, sinusitis, arthritis, pre and post-surgery, Lyme disease, general detoxification, and swelling. In addition, MLD is also very effective in the treatment of fat disorders like Lipedema and Dercum's disease.
Aromatherapy is available as an add-on for $15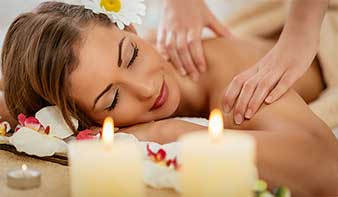 Book Your Beauty Kliniek Appointment
Everyone Loves a Day at the Beauty Kliniek Spa!
You can choose your reservation time using our handy form to request an appointment time for your visit to Beauty Kliniek. In addition be sure to include your preferred services.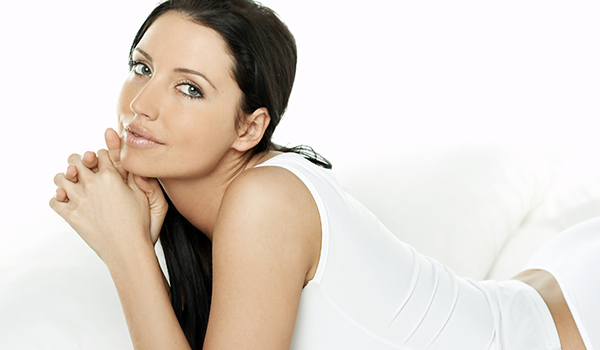 Monthly Specials
Beauty Kliniek Day Spa San Diego
View our monthly specials in addition to our products at Beauty Kliniek Day Spa San Diego.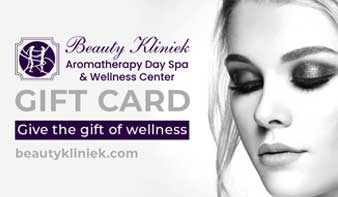 Beauty Kliniek Gift Card
Give the gift of wellness
Everyone Loves a Day at the Beauty Kliniek Spa! Beauty Kliniek Day Spa San Diego brings you our Gift cards, buy for the person you love. In addition the cards come in a variety of prices to suit all budgets.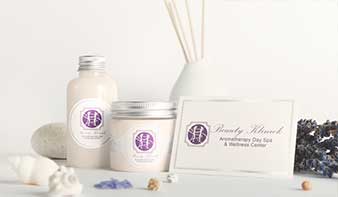 View Our Products
Mindfully Created with Ingredients You Can Trust
Varenya is the Sanskrit name for excellence; this is our promise to you. In addition our products are free of synthetic chemicals. In addition to fillers, artificial colors, fragrances, phthalates, parabens, sulfates and petroleum derivatives.
Monday Closed

| | |
| --- | --- |
| Tuesday | 9:00 – 7:00 |
| Wednesday | 9:00 – 6:00 |
| Thursday | 9:00 – 7:00 |
| Friday | 9:00 – 6:00 |
| Saturday | 8:00 – 6:00 |
| Sunday | 9:00 – 5:00 |
Our Location
3282 Governor Drive
San Diego, CA 92122,
Get our latest offers, discounts, beauty tips, news & events direct to your inbox!