Wellness Therapies:
Integrative Medicine, Stress Reduction & Medical Aesthetics
At Beauty Kliniek Wellness Center we especially offer you integrative health for optimal wellness. We accomplish this by utilizing a team approach and particularly embracing our philosophy of a holistic approach to health care. We are significantly committed to utilizing the best aspects of conventional and alternative medicine, giving you especially the best health and wellness services in San Diego. Our team of dedicated professionals are particularly committed to helping our patients live healthier and especially more balanced lives by creating particularly personalized health programs which are designed to help you on all levels.
We begin by significantly focusing on you as a whole person, giving you a comprehensive evaluation including state of the art medical testing. After evaluating and identifying your particular needs, we then customize a treatment plan using especially safe and natural methods. In this way we give you the best of both alternative and conventional care. Our goal is build lasting relationships where we significantly embrace you, not just a patient, but part of our wellness family.
Our promise is to help you make the necessary lifestyle changes that will especially help you to achieve optimum health. The goal is to provide a safe space particularly where we can allow our patients to transform emotionally and spiritually and help our patients to find joy and balance and harmony in their lives.
Slimming Therapies
Reclaim your body beautiful with a program especially and significantly designed to combat cellulite and particularly shed unwanted pounds and inches. Our result-oriented therapies combined with a specific nutritional program and increased exercise is particularly guaranteed to give you the body you have always wanted.
Ionithermie
1 session – $180 | Series of 6 – $840  | Series of 10 – $1300
Ionithermie: The Fastest Way to Instant Inch-Loss
We have an incredible, result-oriented program to help you get fast, immediate results which will help you lose unwanted pounds and particularly combat cellulite.  From Europe to Ukraine, across Asia into Great Britain, and on every major cruise line in the world, one treatment has especially revolutionized the firming and toning of the body and face. The IONITHERMIE process creates a significantly metabolic-boosting and muscle-toning process using a galvanic stimulation which particularly creates smoother, younger-looking skin.
Slimming Sauna Escape (Save 22%)
Special: $330 (Save $90)
Relax in our Infrared Sauna which begins your detoxification process. Our result-oriented Ionithermie is a significantly powerful inch loss therapy with immediate and particularly visible results. Your escape concludes with a Tri active Laser, the first clinically proven device to successfully combat cellulite. This treatment will especially accelerate the results of the Ionithermie. Finally, an Ionic Foot Bath helps to eliminate toxins through the 2000 pores at the bottom of your feet.
Tri-Active Laser
Approx. 30 minutes – $150
Tri-active is the first clinically proven medical device to especially treat cellulite. Reaching a depth of penetration to the skin where optimum results can be obtained. Additionally Tri active combats cellulite and reduces fat deposits. It combines a diode laser plus tissue mobilization and suction. To safely and effectively re-contour the skin's surface and shrink fat cells. Each session takes approx. 30 minutes and significantly great results can be seen as the course of treatment progress, often taking between 6-8 weeks. Read more on the benefits of Tri-Laser Treatments. 
Nutritional Consultation
$125
Our nutritionists will meet you to create an eating program that will be particularly tailored to your needs and lifestyle.
21 Day Purification Program
$899
Are You Overweight, Overburdened or Overtired?
Do you especially want to shed some unwanted pounds? Do you feel sluggish or bloated? 
Begin your spring cleaning by joining us for this 21-day program. Significantly designed to help you to revitalize your mind, body, and spirit. Through a combination of nutritional consultations, hands-on therapies as provided by our expert health professionals, you will especially experience renewed health and wellness. 
 Ask for your complimentary consultation today!!    
The program consists of:
Firstly, 3 Nutritional Consultation to guide you with this program and assess your individual needs 

Secondly, 1 21 Day Purification Kit. Containing four whole food nutritional supplements needed for one 3-week purification and weight management program

Third, 3 Detox Footbaths

Fourth, 3 Infrared Sauna's 

Finally, 3 Manual Lymph Drainage Massages to cleanse the connective tissue of wastes
Spa Aroma Detox
Approx. 70 minutes – $165
Combining the exfoliating effects of rice starch, loofah powder, and oats, we cleanse and polish your skin. To especially increase the elimination of wastes. Our specialized "Detox Aroma Massage" with an aromatic balm of sandalwood, patchouli, rosemary, lemongrass, and tonka bean offers effective draining action, to target and particularly combat fatty areas, refining the skin tissue and eliminating toxins. We then envelop your body with a body beauty mask with sea algae, spirulina and plant extracts of ivy and witch hazel. To help drain and eliminate toxins as well as fat deposits and water retention. A lymph massage with a cellulite cream of bladderwrack, sweet clover, butcher's broom, and menthol completes this significantly detoxifying and decongesting therapy.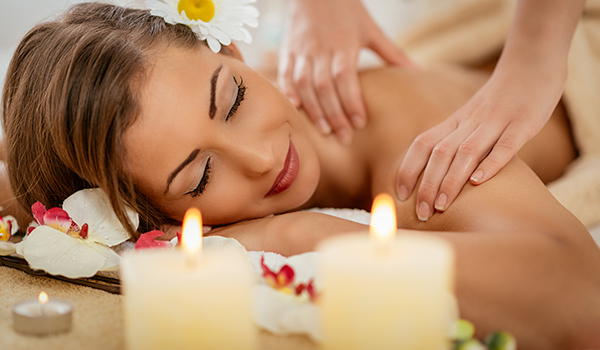 Book Your Beauty Kliniek Appointment
Everyone Loves a Day at the Beauty Kliniek Spa!
You can choose your reservation time using our handy form to request an appointment time for your visit to Beauty Kliniek. In addition, be sure to include your preferred services.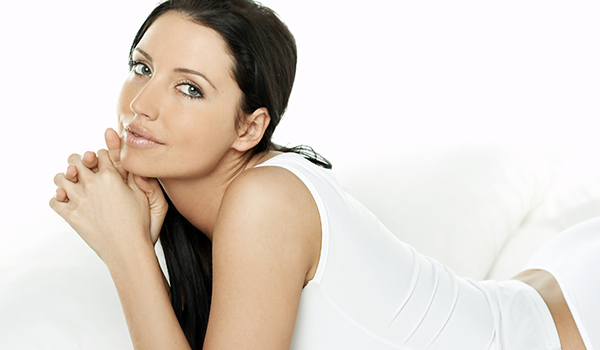 Monthly Specials
Beauty Kliniek Day Spa San Diego
View our monthly specials in addition to our products at Beauty Kliniek Day Spa San Diego.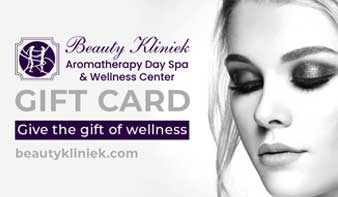 Beauty Kliniek Gift Card
Give the gift of wellness
Everyone Loves a Day at the Beauty Kliniek Spa! Beauty Kliniek Day Spa San Diego brings you our Gift cards, buy for the person you love. In addition, the cards come in a variety of prices to suit all budgets.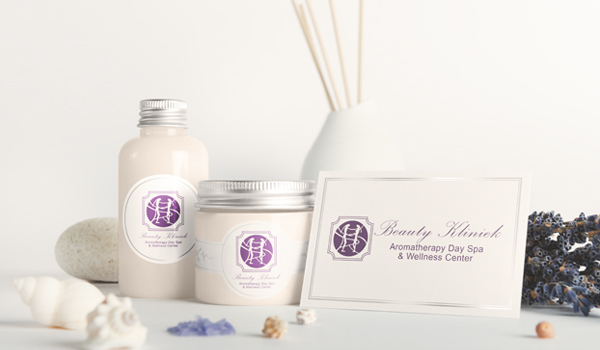 View Our Products
Mindfully Created with Ingredients You Can Trust
Varenya is the Sanskrit name for excellence; this is our promise to you. In addition, our products are free of synthetic chemicals. In addition to fillers, artificial colors, fragrances, phthalates, parabens, sulfates, and petroleum derivatives.
Monday Closed

| | |
| --- | --- |
| Tuesday | 9:00 – 7:00 |
| Wednesday | 9:00 – 6:00 |
| Thursday | 9:00 – 7:00 |
| Friday | 9:00 – 6:00 |
| Saturday | 8:00 – 6:00 |
| Sunday | 9:00 – 5:00 |
Our Location
3282 Governor Drive
San Diego, CA 92122,
Get our latest offers, discounts, beauty tips, news & events direct to your inbox!