Anti-Aging Skincare
Our specialty in anti-aging therapy is unparalleled.
You can begin reversing years of damage using our highly sought after anti-aging skincare services.
Whether it is microcurrent, LED light or our result-oriented SilkPeel you will be delighted with how the signs of aging have diminished.
Be sure to check out our Photo Rejuvenation Therapies for some incredible results. Experience your youth re-emerged.
Our Complete Anti-Aging & Rejuvenation Therapy Services
Microcurrent Facial Sculpting
Approx. 60 minutes – $175
Microcurrent is a treatment especially for aging skin that uses low-level electrical current to trigger the body's ability to accelerate cell repair. As a result, this is an effective tool against the signs of skin aging. Additionally, this treatment provides firming and further toning benefits that continue to improve with subsequent treatments. Furthermore, it is a great alternative to getting a facelift. Significantly since it is non-invasive, it does not require any recovery time, gives instant results, and additionally does not have the same potential for harmful complications as surgery.
Benefits:
Significantly improve muscle tone in the face and neck
Markedly lifts jowls and eyebrows
Undeniably reduces and/or eliminates fine lines and wrinkles
Especially Improves facial circulation
Specifically Aids in lymphatic drainage
Enhances product penetration to treat multiple skin problems
Additionally, some clinical studies have shown that after twenty days of Microcurrent treatments, collagen and elastin production significantly increases and as a result blood circulation improves. Furthermore, scientists have also found that Microcurrent facelift treatments markedly trigger the body's production of amino acids and Adenosine Triphosphate (ATP). Both of these especially accelerate cell repair and as a result, specifically, promote healthier cell production.
SilkPeel for Face & Neck
Approx. 45 minutes – $185
Deep exfoliation and hydration
The SilkPeel infuses specialized serums deep into the skin where they are specifically most effective. Firstly the SilkPeel deeply delivers the vitamins, antioxidants and other therapeutic ingredients that your skin needs most. Additionally, the formulations absorb down specifically to where they will be most effective in brightening, clarifying, and as a result hydrating your skin. Dermalinfusion optimizes the benefits of exfoliation and the effects of the serums without the often uncomfortable and painful effects that people specifically experience with most peels.
SPECIAL DISCOUNT: Add on to any facial for $110
Lumixyl Silk Peel Pigmentation Treatment
Approx. 60 minutes – $225
Lumixyl is a topical skin brightening and moisturizing system. Developed by dermatological researchers at Stanford University, it specifically uses peptide technology to combat mild to moderate hyperpigmentation such as sun spots, age spots in addition to uneven skin tone, and post-inflammatory hyperpigmentation.
The cream works by slowing down the overproduction of melanin and avoids causing irritation, unlike other skin brightening products. The Silk Peel infuses the lumixyl solution deep into the skin.
Microdermabrasion
Approx. 45 minutes – $110
To enhance cell renewal and specifically reveal younger-looking skin. Microdermabrasion is a safe, innovative mechanical peeling that enables a progressive and controlled exfoliation on the skin. This highly effective and progressive deep exfoliation will reveal fresh and new skin cells. The regeneration of new cells is specifically increased and your skin will be in optimum condition to receive regenerating serums and gels.
Add a fine spray of pure oxygen in addition to metalized vitamins and mineral nourish, hydrate and heal.
Lactic acid – Add $35
Oxy-C Facial
Approx. 45 minutes – $165
Dramatically reduces the signs of aging and boosts collagen formation.
Restore a youthful and beautiful complexion with the latest and most advanced skincare antioxidant treatment with Vitamin C, Vitamin A in addition to Oxygen, Lactic Acid and more. This result-oriented facial specifically brightens the skin, reduces the signs of aging and photo-damage dramatically. In addition diminishes pigment marks and tones the skin while giving it a smooth and as a result a uniform appearance.
More benefits include:
Increases the skin's oxygen consumption by up to 52%
Exfoliates gently, yet thoroughly with AHA's, panthenol, proteolytic enzymes in addition to vitamin C
Increases moisture
Brightens, softens and as a result evens out skin tone
Minimizes the appearance of age spots and surface wrinkles
Appropriate for face, hands in addition to neck and decollete.
Add microdermabrasion for $40
LumiFacial®
LumiFacial® treats four different skin challenges. The Soli-Tone uses specific wavelengths of pure spectrum colors – blue, green, yellow, red. Each color has a unique and direct impact on the cells responsible for nagging skin conditions such as Acne-prone skin, Redness and Couperose skin in addition to Pigmentation problems and Photo-aging.
As seen on Oprah, the Today Show and Live with Regis and Kelly.
Blue light Improves acne prone skin through its purifying and antibacterial properties. As a result, it has a calming and regulating effect.
Greenlight Decreases melanin production and reduces pigmentation by penetrating into the basal layer.
Yellow light Treats redness and is also used for its healing, draining in addition to detoxifying properties.
Red light Increases collagen production fivefold in the skin, triggering repair mechanisms and stimulating fibroblast cells and as a result cell growth.
By using the most efficient and powerful machine available today, the LumiFacial® results are immediately noticeable.
LumiLift®
An alternative to plastic surgery, light energy works from the inside out to firm and tone sagging muscles and as a result strengthening the skin's foundation. Pore size is reduced and skin texture is improved. Results are noticeable after just one treatment lasting up to three months. Exceptional results can be obtained after six to ten treatments lasting up to one year. LumiLift® reaches down into three levels of skin in which aging occurs – epidermis, dermis and the muscle tissue, and as a result, rejuvenate skin tissue and lift muscles, erasing years. Neck, chest and additionally hands can also benefit from treatments.
Ask about introductory and series pricing discounts.
LumiFacial Photo Rejuvenation
Approx. 50 minutes – $255
LumiLift "Facelift Without Surgery"
Approx. 50 minutes – $255
Advanced technology to tone sagging skin
LumiLift with SilkPeel
Approx. 60 minutes – $365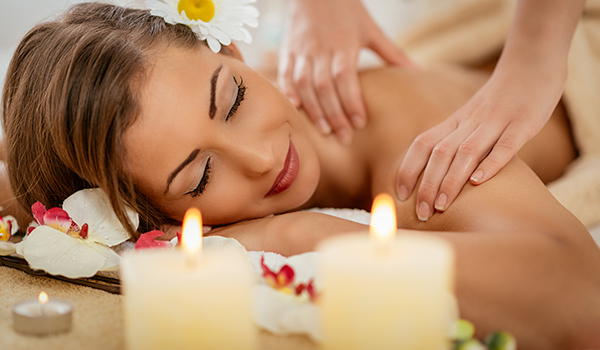 Book Your Beauty Kliniek Appointment
Everyone Loves a Day at the Beauty Kliniek Spa!
You can choose your reservation time using our handy form to request an appointment time for your visit to Beauty Kliniek. In addition, be sure to include your preferred services.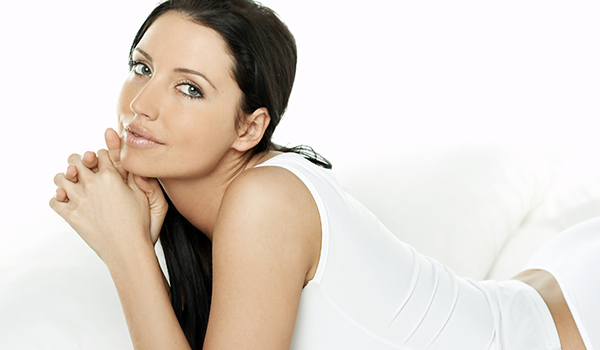 Monthly Specials
Beauty Kliniek Day Spa San Diego
View our monthly specials in addition to our products at Beauty Kliniek Day Spa San Diego.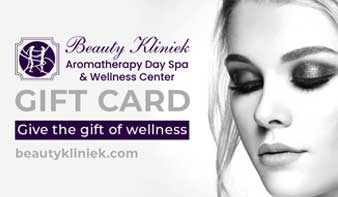 Beauty Kliniek Gift Card
Give the gift of wellness
Everyone Loves a Day at the Beauty Kliniek Spa! Beauty Kliniek Day Spa San Diego brings you our Gift cards, buy for the person you love. In addition, the cards come in a variety of prices to suit all budgets.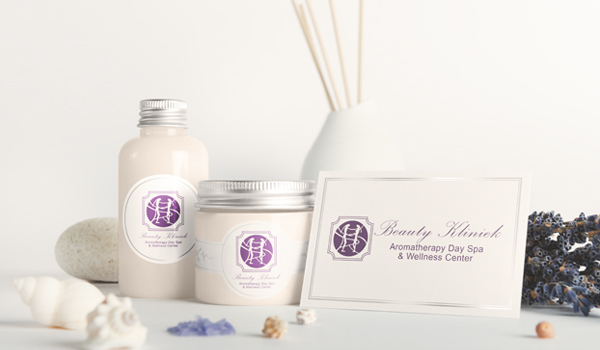 View Our Products
Mindfully Created with Ingredients You Can Trust
Varenya is the Sanskrit name for excellence; this is our promise to you. In addition, our products are free of synthetic chemicals. In addition to fillers, artificial colors, fragrances, phthalates, parabens, sulfates, and petroleum derivatives.
Monday Closed

| | |
| --- | --- |
| Tuesday | 9:00 – 7:00 |
| Wednesday | 9:00 – 6:00 |
| Thursday | 9:00 – 7:00 |
| Friday | 9:00 – 6:00 |
| Saturday | 8:00 – 6:00 |
| Sunday | 9:00 – 5:00 |
Our Location
3282 Governor Drive
San Diego, CA 92122,
Get our latest offers, discounts, beauty tips, news & events direct to your inbox!