Signature Day Spa San Diego
Signature Body Therapies
Our most luxurious combinations of services at Signature Day Spa San Diego.
Our botanical-based body therapies with exotic products from Fidji and exquisite essential oils will leave you feeling restored and relaxed. Our talented massage therapists will help you to feel as though you've just come back from the islands!
Royal Coconut Milk & Honey Ritual

   
Approx. 80 minutes – $175
If you are looking for the ultimate relaxation ritual, then indulge all of your senses with this amazing journey.
Basically at Beauty Kliniek Signature Day Spa San Diego, your treatment will begin with a warm, full-body exfoliation, using organic cane sugar, Fijian Honey in addition to coconut milk. Secondly, your skin will then be drenched with a centuries-old, highly moisturizing skin tightening body mask. In addition, you are wrapped in warm sheets enhanced with warm stones as the Fijian Honey and royal jelly body mask nourishes your skin. Additionally, as you are entering into a state of total relaxation, we will massage your scalp to release tensions. Finally, your treatment will then conclude with exotic island oils applied to your skin with warm stones. As a result, you and your body will leave refreshed, especially relaxed, and finally nourished from head to toe.
Pacific Island Paradise
Approx. 1 Hour, 20 minutes – $175
An indulgent experience to put you in vacation mode
Feel the aromatic breeze and relaxation of the South Sea Islands with a markedly luxurious papaya pineapple scrub. In addition, warmed towels to leave your skin silky soft and as a result, cleansed at Beauty Kliniek Signature Day Spa San Diego. Finally, complete your journey with a massage with warm kukui nut and coconut oils aromatic oils and additionally a papaya pineapple enzyme cream. Even the Kahunas would be envious.
Fijian Guava Delight
Approx. 80 mins – $175
Enjoy the aromatic experience of guava and Fijian sugar.
Experience the invigorating, multi-layered aroma of this exotic fruit treatment designed to fight visible skin aging. A gentle cane sugar scrub exfoliates dry skin and followed by an antioxidant guava masque with VItamin C. This soothing mask helps to reduce the signs of aging and it softens your skin. Finally, intoxicating blossoms and the freshness of green leaves carried on warm tropical breezes complete your experience as you are massaged with a warmed Fijiin guava oil, followed by a relaxing scalp massage.
You will emerge relaxed and your skin will be super smooth, hydrated, toned and in addition nourished with a more youthful glow!
Pumpkin Spice Body Indulgence 
Approx. 80 minutes – $175
Simply Delicious! Your body has never felt so velvety smooth!
This aromatic peel contains pumpkin extract in addition to malic acid to smooth away any rough areas of skin and as a result, restores a youthful appearance. In addition a Cinnamon Vanilla Brown Sugar Scrub will melt into your skin, sealing in the properties of the peel and as a result quenching any dehydration. While wrapped in a warm cocoon, you will enjoy a luxurious scalp massage. Finally, this unique treatment will, as a result, reveal glowing, baby-soft skin.
Salt Glow Massage
Approx. 50 minutes – $110
At Beauty Kliniek Signature Day Spa San Diego enjoy an invigorating massage using our special blend of salts, and as a result, rids the skin of dead cells. In addition, this leaves your skin silky soft and glowing. Furthermore, you luxuriate in our infrared sauna, toxins are gently coaxed from your body and as a result, purify and cleanse. Finally, a rubdown with a liniment eucalyptus lotion completes this therapeutic and energizing treatment.
Bliss on the Rocks
Approx. 50 minutes – $110
A wonderfully relaxing and nurturing therapy
Indulge yourself with this extremely relaxing and therapeutic treatment for your body and soul. Firstly a scalp massage with customized essential oils energizes your entire body as acupressure points are stimulated and as a result send revitalizing messages to the entire body. In addition hot stones and warmed oil gently glides on pressure points of your feet and legs to help restore balance and harmony while additionally reducing tensions.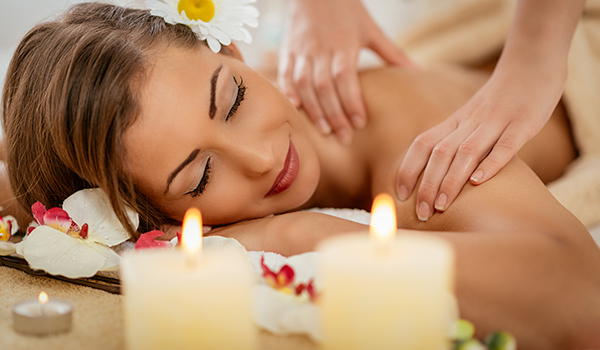 Book Your Beauty Kliniek Appointment
Everyone Loves a Day at the Beauty Kliniek Spa!
You can choose your reservation time using our handy form to request an appointment time for your visit to Beauty Kliniek. In addition, be sure to include your preferred services.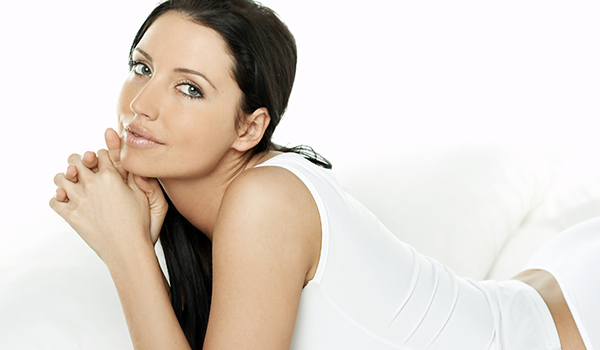 Monthly Specials
Beauty Kliniek Day Spa San Diego
View our monthly specials in addition to our products at Beauty Kliniek Day Spa San Diego.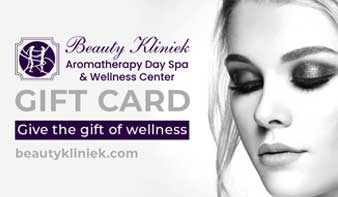 Beauty Kliniek Gift Card
Give the gift of wellness
Everyone Loves a Day at the Beauty Kliniek Spa! Beauty Kliniek Day Spa San Diego brings you our Gift cards, buy for the person you love. In addition the cards come in a variety of prices to suit all budgets.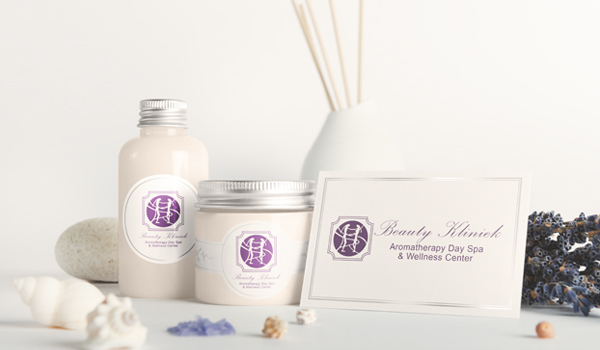 View Our Products
Mindfully Created with Ingredients You Can Trust
Varenya is the Sanskrit name for excellence; this is our promise to you. In addition our products are free of synthetic chemicals. In addition to fillers, artificial colors, fragrances, phthalates, parabens, sulfates and petroleum derivatives.
Monday Closed

| | |
| --- | --- |
| Tuesday | 9:00 – 7:00 |
| Wednesday | 9:00 – 6:00 |
| Thursday | 9:00 – 7:00 |
| Friday | 9:00 – 6:00 |
| Saturday | 8:00 – 6:00 |
| Sunday | 9:00 – 5:00 |
Our Location
3282 Governor Drive
San Diego, CA 92122,
Get our latest offers, discounts, beauty tips, news & events direct to your inbox!